We invite you to submit a one-page abstracts that will be published in the book of abstracts (with ISBN number) for a 15 min online presentation. You could record your presentation via our online platform until one week in advance of our conference. Every participant can stream your talk from then on until 3 month after the conference. On the 2nd day of the conference, you will get a virtual room to discuss your results with other participants. There will be 3 awards for the best oral presentations.
List of Oral Presentations
Below you can see the list of contributions, the abstracts will be published in the next few days. Authors who have confirmed their participation and from whom we have received all the necessary information are represented by colored pictures. (If your your image is missing here please sent it by email to office@vesps2021.net)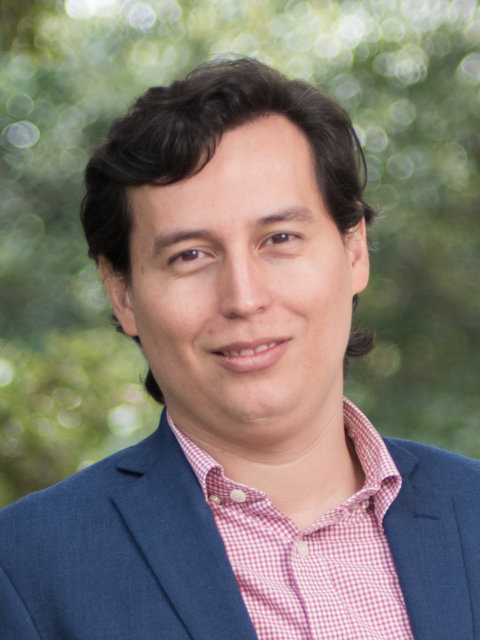 Alan Aguirre-Soto
Tecnologico de Monterrey, Monterrey, Mexico
CONSECUTIVE PHOTOINDUCED ELECTRON TRANSFERS IN POLYMER CHEMISTRY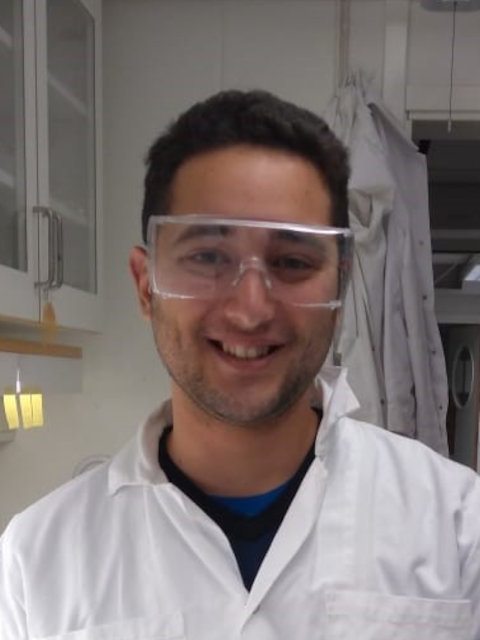 Walter Alabiso
Polymer Competence Center Leoben GmbH PCCL, Leoben, Austria
SHAPE MEMORY-ASSISTED SELF-HEALING (SMASH) OF THIOL-ENE NETWORKS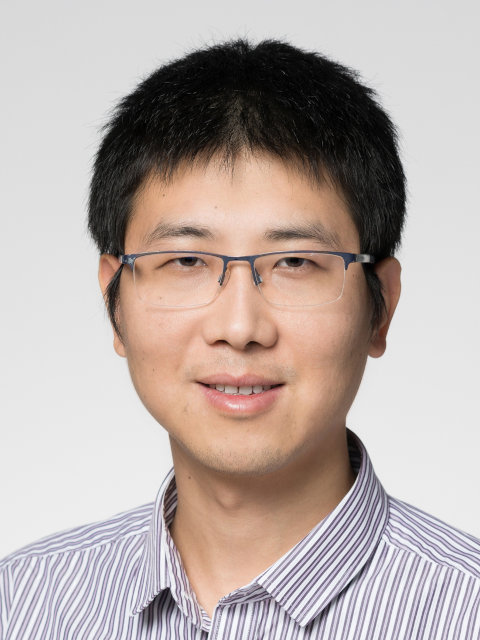 Yinyin Bao
ETH Zürich, Zürich, Switzerland
3D PRINTING OF BIODEGRADABLE PHOTOPOLYMERS FOR PERSONALIZED MEDICAL DEVICES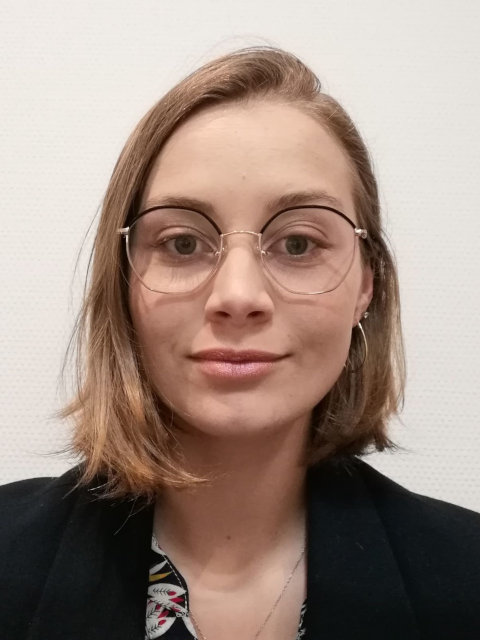 Aurore Caron
Université de Haute-Alsace, Mulhouse, France
POLYMERIZATION INDUCED BY NIR IRRADIATION: PHOTOPOLYMERISATION VERSUS PHOTOTHERMAL POLYMERIZATION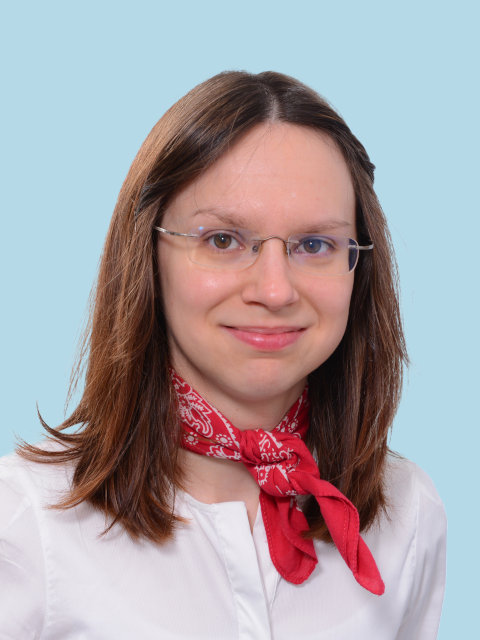 Ines Cazin
Polymer Competence Center Leoben GmbH PCCL, Leoben, Austria
PRINTING OF METAMATERIALS BY DIGITAL LIGHT PROCESSING 3D PRINTING: MYTH OR REALITY?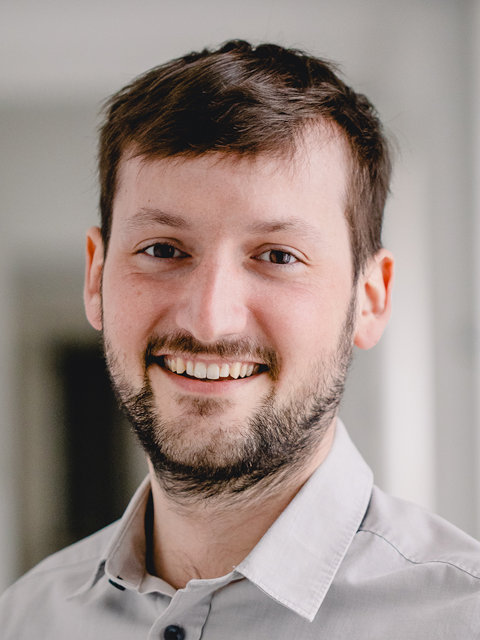 Alexander Hochwallner
TU Wien, Vienna, Austria
MOLECULAR DYNAMICS SIMULATION OF THE DYNAMIC MECHANICAL RESPONSE OF PHOTOPOLYMERIZED METHACRYLATE NETWORKS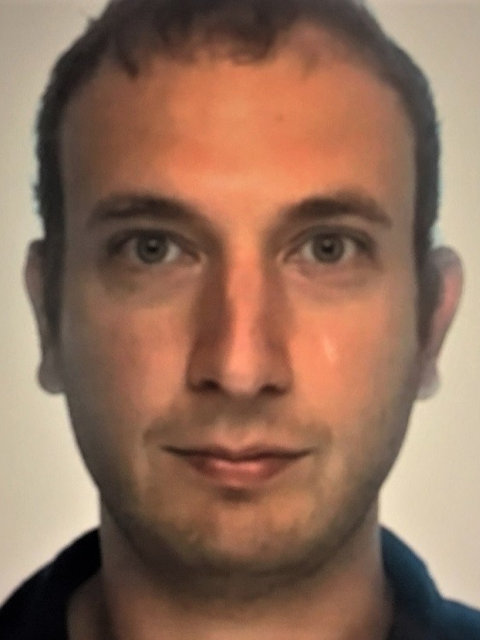 Kerem Kaya
Istanbul Technical University, Istanbul, Turkey
HIGHLY CONJUGATED VISIBLE AND NEAR-INFRARED LIGHT PHOTOINITIATING SYSTEMS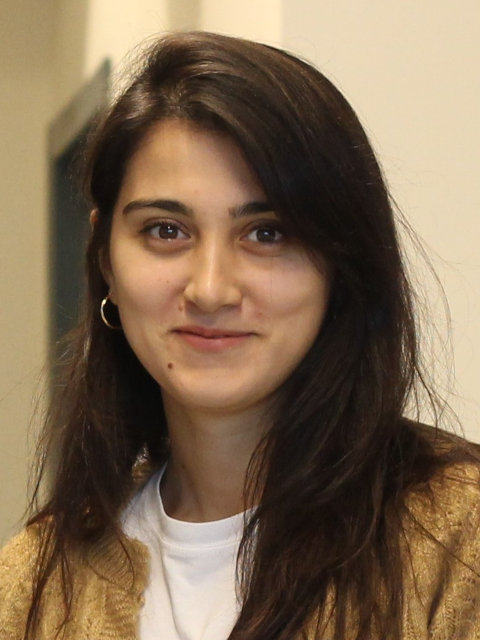 Azra Kocaarslan
Istanbul Technical University, Istanbul, Turkey
THE NEAR-IR LIGHT INITIATED FREE RADICAL PHOTOPOLYMERIZATIONS USING 2D BLACK PHOSPHORUS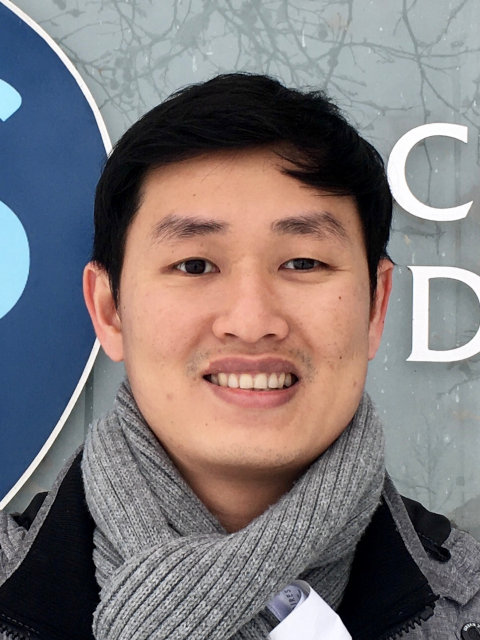 Cuong Minh Quoc Le
University of Haute Alsace, Mulhouse, France
EMULSION THIOL-ENE PHOTOPOLYMERIZATION: TOWARD GREENER METHODS FOR SYNTHESIS OF POLYSULFIDE LATEXES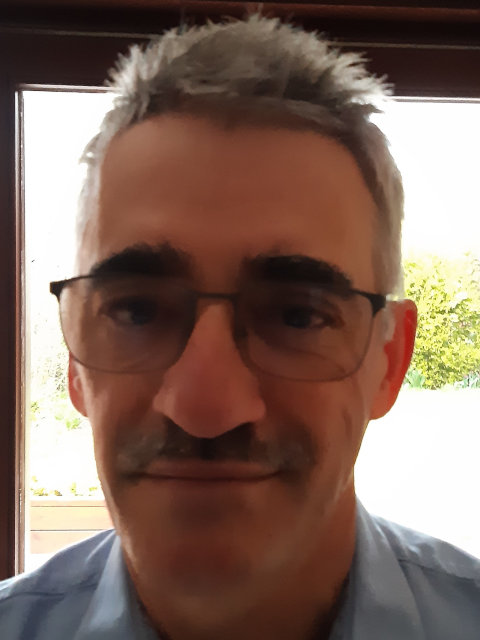 Johan Loccufier
Agfa N.V., Mortsel, Belgium
HYDROGEN BOND BALANCED FUNCTIONALIZED ACYL PHOSPHINE OXIDES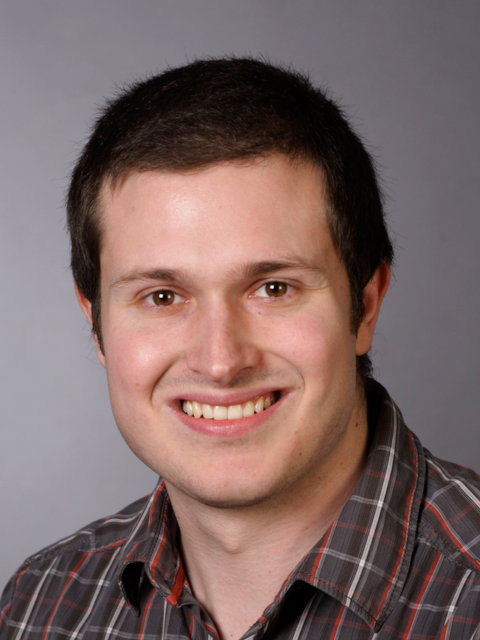 Philipp Marx
Polymer Competence Center Leoben GmbH PCCL, Leoben, Austria
CATIONIC COPOLYMERIZATION OF EPOXY RESINS AND SPIROORTHOESTERS UPON VOLUMETRIC EXPANSION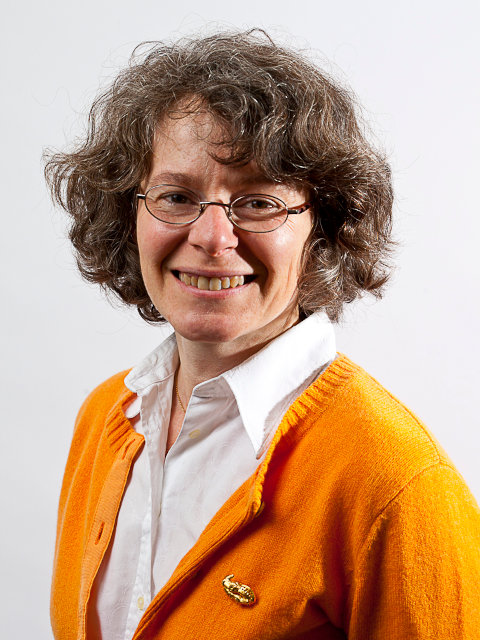 Anne-Françoise Mingotaud
Université de Toulouse, Toulouse, France
HYDROGELS WITH PHOTO-SWITCHABLE STIFFNESS: A TOOL TO MIMIC EXTRA CELLULAR MATRIX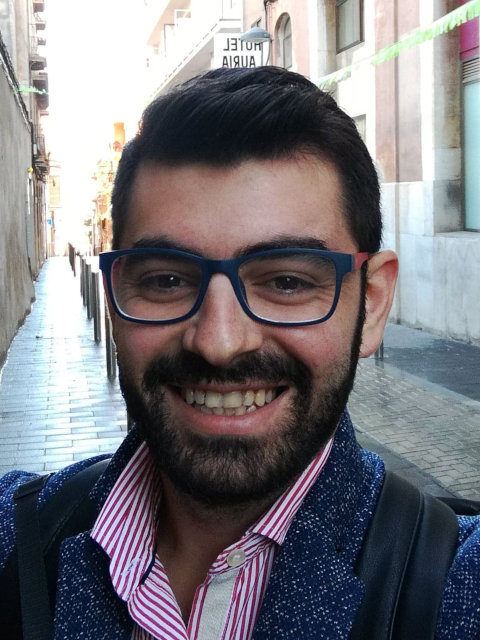 Kostas Parkatzidis
ETH Zürich, Zürich, Switzerland
EFFECT OF POLYMERIZATION COMPONENTS ON OXYGEN-TOLERANT PHOTO-ATRP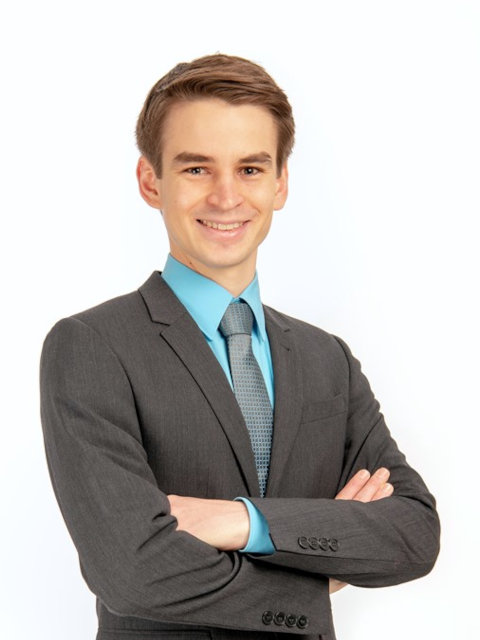 Alexander Ricke
TU Wien, Vienna, Austria
PHOTOPOLYMERIZABLE AND DEGRADABLE BIOMATERIALS BASED ON ACETAL MOIETIES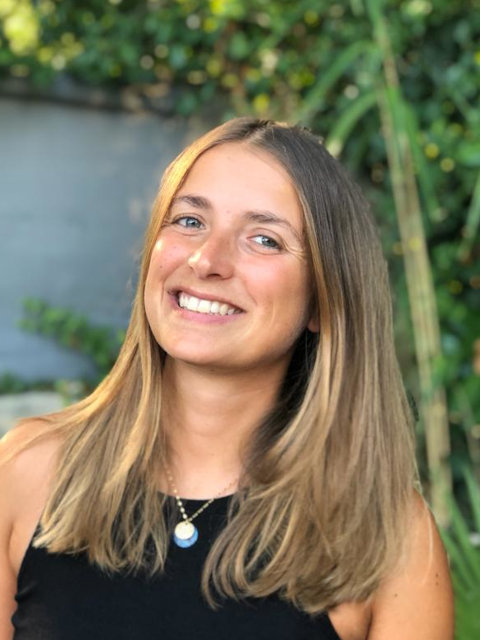 Manon Rolland
ETH Zürich, Zürich, Switzerland
TAILORING POLYMER DISPERSITY IN PHOTOINDUCED IRON-CATALYZED ATRP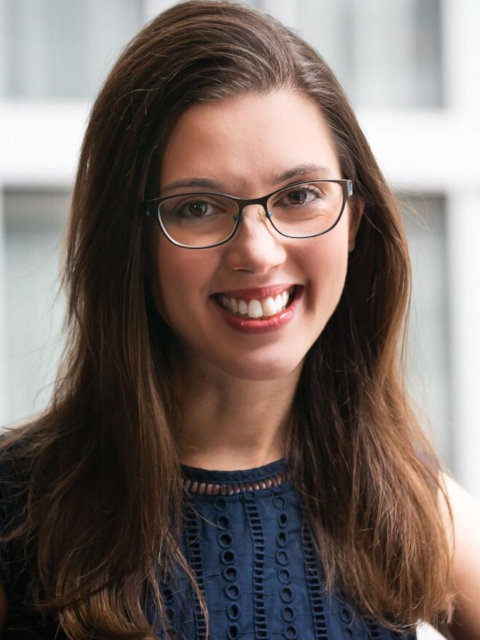 Tracy Schloemer
Harvard University, Cambridge, USA
VOLUMETRIC 3D PRINTING ENABLED BY TRIPLET FUSION UPCONVERSION NANOCAPSULES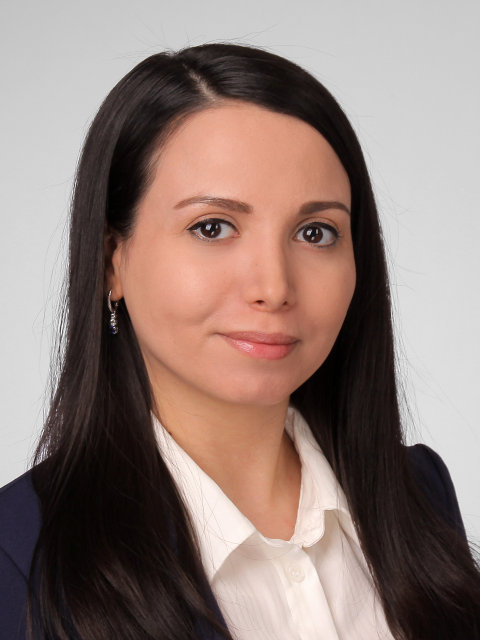 Narmin Suvarli
Karlsruhe Institute of Technology, Karlsruhe, Germany
AEROSOL THIOL-ENE PHOTOPOLYMERIZATION FOR THE SYNTHESIS OF NANOMATERIALS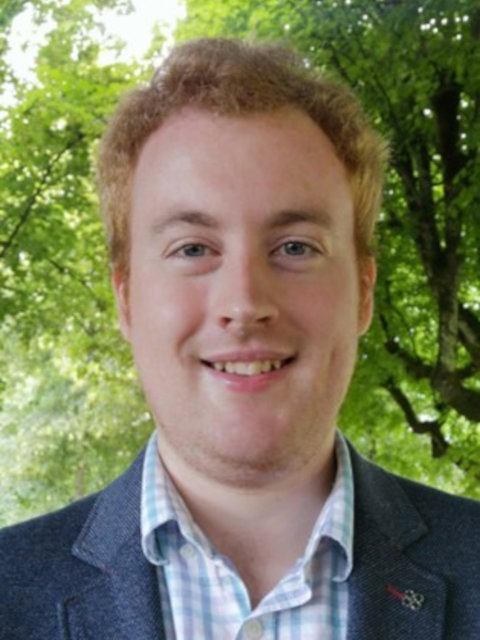 Richard Whitfield
ETH Zürich, Zürich, Switzerland
TAILORING POLYMER DISPERSITY BY (PET)-RAFT POLYMERIZATION: A VERSATILE APPROACH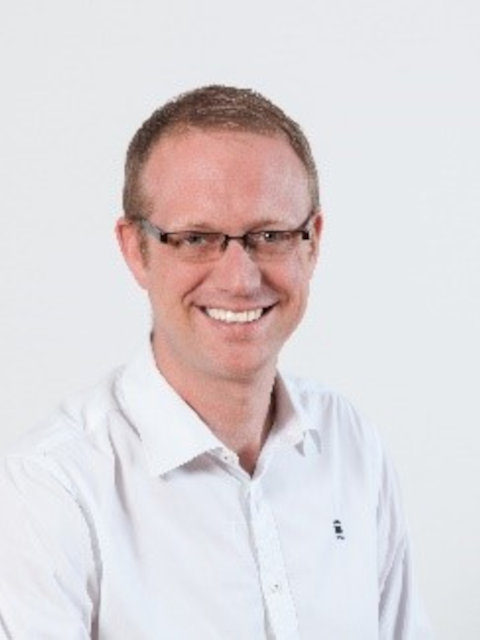 Frank Wiesbrock
Polymer Competence Center Leoben GmbH PCCL, Leoben, Austria
UV-INDUCED THIOL-ENE CLICK-REACTIONS FOR THE COVALENT ATTACHMENT OF NANOPARTICLES TO POLYMER MATRICES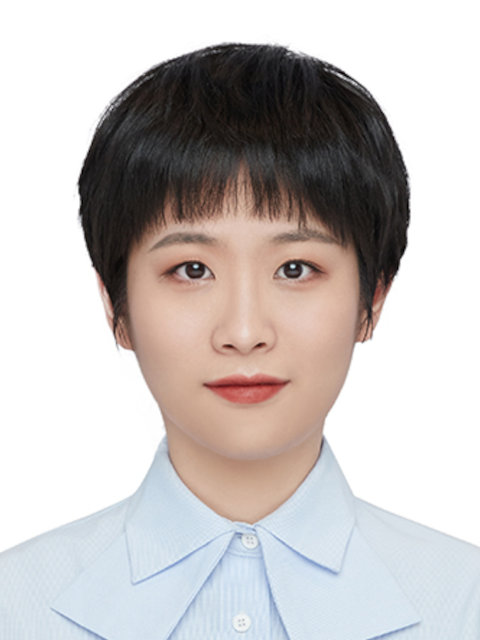 Jiawei Yang
University of Manchester, Manchester, UK
VISCOELASTIC CREEP BEHAVIOUR OF A THERMO-VISCOUS RESIN-COMPOSITE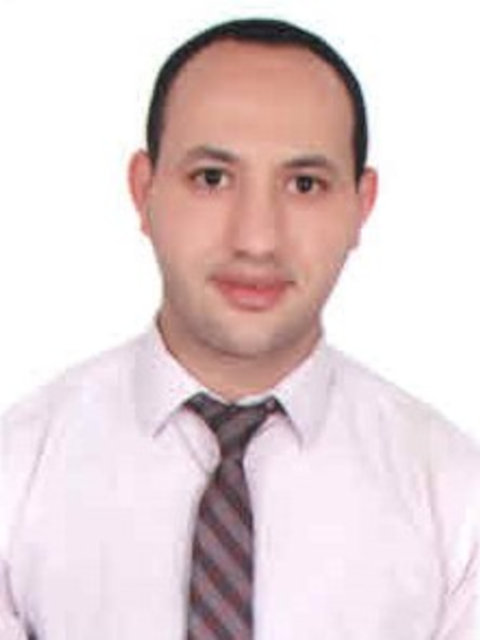 Gamal Zain
Slovak Academy of Sciences, Bratislava, Slovak Republic
MULTIFUNCTIONAL COTTON FABRIC VIA SURFACE-INITIATED PHOTOATRP
124

PHOTO-INDUCED MOTION OF SPHERICAL BRUSHES




Marek

Bekir

University of Potsdam, Potsdam, Germany

157

OXYGEN-TOLERANT PHOTO-CONTROLLED ATR-PISA IN FLOW REACTORS - NEW POLYMERIZATION SET-UP




Dmitrij

Bondarev

Slovak Academy of Sciences, Bratislava, Slovak Republic

72

H-BOND STABILIZED SHAPE MEMORY POLYMERS: FROM 3D TO 4D PRINTING




Andrea

Cosola

Politecnico di Torino, Turin, Italy

117

TOUGHNESS ENHANCERS FOR PHOTOPOLYMERS AS BONE REPLACEMENT MATERIALS




Barbara

Dellago

TU Wien, Vienna, Austria

204

SYNTHESIS, CHARACTERIZATION, AND APPLICATION OF NOVEL SURFACE-ERODING PHOTOPOLYMER FORMULATIONS




Whytneigh R.

Duffie

South Dakota School of Mines and Technology, Rapid City, USA

34

MALEIMIDE-STYRENE-BUTADIENE TERPOLYMERS AS TOUGH PHOTOPOLYMERS FOR ADDITIVE MANUFACTURING




Katharina

Ehrmann

TU Wien, Vienna, Austria

163

MECHANICAL PROPERTIES OF URETHANE ACRYLATE NETWORKS THROUGH RAFT MEDIATED PHOTOPOLYMERIZATION




Huayang

Fang

University of Iowa, Iowa City, USA

226

INVENSTIGATION OF SHRIKAGE-OPTIMIZED RESIN VIA TMOR




Maurice

Gilberg

Leibnitz-Institut für Verbundwerkstoffe GmbH, Kaiserslautern, Germany

58

POLYMERIC STRUCTURES WITH BIO-LIKABLE CHARACTERISTICS BY VAT POLYMERIZATION 3D PRINTING




Gustavo

Gonzalez

Politecnico di Torino, Turin, Italy

44

VISIBLE LIGHT 3D PRINTING: FROM MACRO TO NANO




Sarah

Karmel

Photocentric Ltd, Peterborough, UK

141

LIGNIN-BASED PHOTOPOLYMERS FOR 3D PRINTING




Sarah

Keck

TU Wien, Vienna, Austria

158

FORM-STABLE AND SOLVENT-RESISTANT PEO-BASED ELECTROSPUN MATS BY PHOTO-INDUCED CROSSLINKING




Parnian

Kianfar

Politecnico di Torino, Torino, Italy

76

INVESTIGATION OF THE STRUCTURE-PROPERTY RELATIONSHIP IN TETRAACYLGERMANE BASED PHOTOINITIATORS




Lukas Philipp

Leutgeb

TU Wien, Vienna, Austria

167

TRIPLET-TRIPLET ANNIHILATION POLYMERIZATION (TTAP) FOR HIGH RESOLUTION 3D PRINTING




David

Limberg

University of Colorado Boulder, Boulder, USA

196

A SELF-HEALING, REPROCESSING AND TRANSPARENT PHOTO-CROSSLINKING PDMS ELASTOMER




Xiaoxuan

Liu

Guangdong University of Technology, Guangdong, China

214

NOVEL MUTILFUNCTIONAL BENZOPHENONE-BASED PHOTOINITIATORS FOR LED PHOTOPOLYMERIZATION AND 3D PRINTING




Shaohui

Liu

University of Haute Alsace, Mulhouse, France

139

A NEW HORIZON IN HIGH-RESOLUTION TWO-PHOTON 3D-PRINTING




Markus

Lunzer

UpNano GmbH, Vienna, Austria

170

PHOTO-INITIATED SOL-GEL PROCESS FOR ADVANCED FUNCTIONAL THIN-FILMS AND COATINGS




Vijay

Mannari

Eastern Michigan University, USA

70

UV-CURABLE STARCH BASED MATERIALS




Camilla

Noè

Politecnico di Torino, Turin, Italy

108

HIGH-POWER NIR-LED INDUCED CATIONIC AND RADICAL/CATIONIC HYBRID PHOTOPOLYMERIZATION




Yulian

Pang

Beijing Normal University, Beijing, China

164

DEVELOPMENT OF DURABLE PHOTOGRAFTED ZWITTERIONIC HYDROGEL COATINGS FOR ANTIFOULING OF BIOMATERIALS




Adreann

Peel

University of Iowa, Iowa City, USA

229

NEW SOLVENT QUENCHING PRESSURE SENSITIVE PAINTS (SQ-PSP) FOR MAPPING PRESSURE DISTRIBUTION ON SURFACES




Maciej

Pilch

Cracow University of Technology, Cracow, Poland

219

DEVELOPMENT OF NEW PHOTOINITIATING SYSTEMS FOR THE COMPOSITES SYNTHESIS




Mahmoud

Rahal

University of Haute Alsace, Mulhouse, France

80

ITACONIC ACID AS RENEWABLE BUILDING BLOCK FOR UV-CURING POLYMER RESINS




Tobias

Robert

Fraunhofer Institute for Wood Research - Wilhelm-Klauditz-Institut WKI, Braunschweig, Germany

184

LOCAL CONTROL OF DYNAMIC EXCHANGE REACTIONS IN 3D PRINTED THIOL-ACRYLATE VITRIMERS




Elisabeth

Rossegger

Polymer Competence Center Leoben GmbH PCCL, Leoben, Austria

149

TRACKING PHYSICAL TRANSFORMATIONS DURING PHOTO-INDUCED NETWORK FORMATION BY REAL TIME X-RAY SCATTERING




Stephan V.

Roth

Deutsches Elektronen-Synchrotron, Hamburg, Germany

102

DIFUNCTIONAL CYCLOPOLYMERIZABLE MONOMERS FOR REDUCED SHRINKAGE OF PHOTOPOLYMERIZABLE NETWORKS




Larissa Alena

Ruppitsch

TU Wien, Vienna, Austria

69

PHOTOHYDROGELS PROMOTING NEOVASCULARIZATION FOR REGENERATIVE MEDICINE




Anna

Schmidbauer

TU Wien, Vienna, Austria

249

BIOSOURCED POLYESTER ACRYLATE COATING: SYNTHESIS AND CHARACTERIZATION




Anne Sophie

Schuller

University of Haute Alsace, Mulhouse, France

120

LIGHT-DRIVEN MOTION OF NON-POROUS SiO<sub>2</sub> PARTICLES IN THE VICINITY OF MICROGELS




Anjali

Sharma

University of Potsdam, Potsdam, Germany

140

PHOTOPOLYMERIZABLE ADHESIVES FOR BONE FRACTURE FIXATION




Lisa

Sinawehl

TU Wien, Vienna, Austria

89

BIFUNCTIONAL AND HETEROBIFUNCTIONAL BODIPY MONOMERS AND THEIR USE AS GREEN-LIGHT PHOTOCLEAVABLE MACROMOLECULES




Paul

Strasser

Johannes Kepler University Linz, Linz, Austria

118

PHOTOINITIATED RADICAL POLYMERIZATION OF IONIC MONOMERS RESULTING IN SOLUBLE AND CROSSLINKED POLYMERS




Veronika

Strehmel

Niederrhein University of Applied Sciences, Krefeld, Germany

6

MICROSTRUCTURE OF EPOXIDES CURED VIA CATIONIC FRONTAL POLYMERIZATION




Helena

Švajdlenková

Slovak Academy of Sciences, Bratislava, Slovak Republic

31

RADICAL INDUCED CATIONIC FRONTAL POLYMERIZATION OF EPOXIDES USING BISMUTHONIUM-AND PYRYLIUM-SALTS




Roland

Taschner

TU Wien, Vienna, Austria

153

RUBBER NANOFIBROUS MEMBRANES BY ELECTROSPINNING AND PHOTO-CROSSLINKING




Alessandra

Vitale

Politecnico di Torino, Torino, Italy

178

CELLULOSE DERIVED MACROMONOMER FOR UV CURING AND 3D PRINTING




Jifu

Wang

Chinese Academy of Forestry, Nanjing, China

40

3D PRINTING OF UV-CURABLE PHENOLIC RESINS COMPOSITION BY HOT LITHOGRAPHY




Raffael

Wolff

TU Wien, Vienna, Austria

41

THERMAL INITIATORS FOR CATIONIC FRONTAL POLYMERIZATION




David

Wottawa

TU Wien, Vienna, Austria

180

ORGANOZIRCONIUM MULTIFUNCTIONAL PHOTOINITIATORS FOR MITIGATING OXYGEN INHIBITION AND MIGRATION




Junyi

Zhou

University of Haute Alsace, Mulhouse, France